Working Together
I don't do "off the shelf" finance training. Every client is different, and has different needs. I aim to work with you to understand your specific needs, and design a solution that meets those needs.
Obviously there are common themes. I want my training to be enjoyable: if people enjoy the training they're more likely to implement it. So I use Lego, paper planes, sponges and chocolate coins.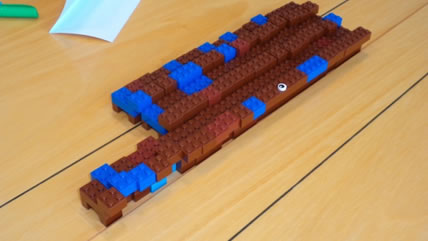 .
It needs to be relevant. So I use case studies. Well known businesses like Tesco and Eddie Stobart, and – if possible – I'll use your financial results as a case study.
And it needs to be ongoing: it's no use running a one-off workshop, I want to see people continue to develop after they've been on a workshop. That's why I have the Vault: a repository of financial development resources. And I produce "Finance Matters" to keep finance on peoples' radar.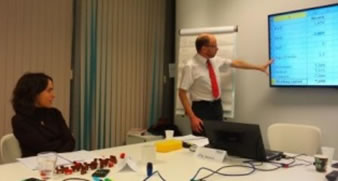 Who might need financial training? Your directors, who are making strategic financial decisions. Sales people, negotiating prices and credit terms with customers. Production managers and project managers. Budget holders. Your supply chain, negotiating prices and credit terms with suppliers, and having a big impact on stock levels.
I have a financial training health check to help you assess what your company's financial training needs may encompass. Sign up for a slot: it won't cost you anything [click here to book a health check for your business].
Sometimes people need 1:1 coaching – I do that as well.
How much will it cost? That's always an important question! I charge an all in daily rate of £1,250 (plus travel expenses, plus VAT). This includes all development costs; materials; follow up support with action plans; an assessment of the impact of the training a month or two after the workshop; and ongoing development support.