Telling the story
The aim of this part of the website is to illustrate financial issues through stories. A cross between a regular cartoon in words, and a blog, designed to entertain, as well as to keep you thinking about things financial.
The episodes come under three main headings - profit, cashflow and budgeting, and build on the things we look at in our training. As you read them, enjoy them, but also think about how they apply to your organisation.
Current Articles
Out of the blue -
I'm part of a business development group, and one of the group members was describing a large contract that had come "out of the blue".
Of course, it hadn't come from nowhere, it had come as a result of the relationship she had built with that individual.
Which set me thinking about what we measure in business.
We measure results - often financial results.And we often measure them after the event, using a financial report.In my business my most important financial number is my booked work, and I have that on the whiteboard in front of my desk.
But our key financial numbers come as a result of what wedo so we often need to measure those key actions as well.
But how do we measure "relationship-building"?Even though work comes from relationships, and contract problems are often preceded by relationship problems.
If we're going to hit our financial targets, we need to understand the actions that underpin those financial results, and make sure those actions are happening.
If staff turnover is sabotaging our financial success, what would we need todo to reduce staff turnover?Can we measure those actions to make sure we are in fact doing them?How do we communicate the importance of those actions to the relevant members of the team, and how do we communicate the measurement of them?
So what areyour key financial numbers, and what actions underpin your success in achieving them?
Its accrual world - (budgeting, profit)
I wanted to interview Father Christmas to see how the pandemic had affected his business.With hindsight, calling him straight after Christmas wasn't the best idea: I was told he was asleep, hung over and exhausted.
In fact the only person on the premises was the financial accountant, so I talked to him instead.
I asked him what his priorities were now that Christmas was over and they could all relax. His reply sounded bitter. "Relax? In Santa's Finance department? Santa pretends to be nice, but has a wicked sense of humour. He decided it would be a good idea to have a December year-end for his business. So I'm doing the accounts."
He continued. "But the invoices from all the suppliers haven't come in yet, and won't arrive until January. And the elves are all asleep too, and haven't put in their overtime claims. So I have to do the accounts in the absence of any financial records for the year."
I asked how he managed this, and his answer highlighted some financial jargon that confuses many people. "Accruals. I accrue for all the expenses for the year. The accruals then get carried forward into next year, and when the invoices arrive they cancel out the accruals."
So Christmas is a natural time to pause and reflect, before starting 2022.
A couple of weeks ago I did an exercise that helped me pause and reflect on this unusual year. It comprised 6 questions, and I thought I'd share them.
"What have you enjoyed most in 2021?" I was surprised at how many answers appeared here! Pick the themes out of your answers.
"What was disappointing to you during 2021?" Almost all of us doing this commented how the previous question had more answers than this one! Maybe we had been primed to think positive first. Again, pick out the common themes.
Archive Articles
Hover to view download list
Budgeting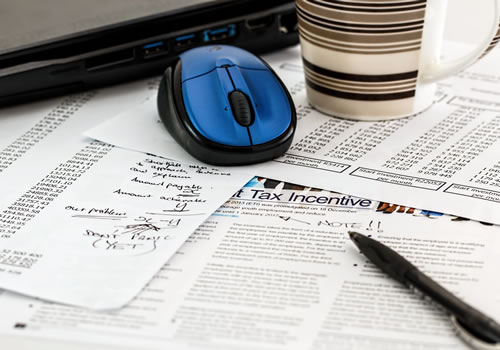 Cashflow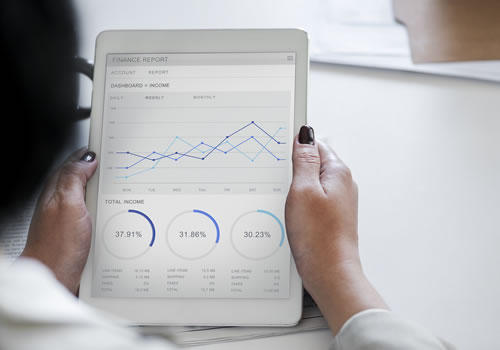 Profit