Telling the story
The aim of this part of the website is to illustrate financial issues through stories. A cross between a regular cartoon in words, and a blog, designed to entertain, as well as to keep you thinking about things financial.
The episodes come under three main headings - profit, cashflow and budgeting, and build on the things we look at in our training. As you read them, enjoy them, but also think about how they apply to your organisation.
Current Articles
Its in the detail - (budgeting, cashflow, profit)
We rely on our financial report to tell us where we are against budget. If we're worse than budget, we must take action to put things right. If we're better than budget, we can relax a little.
But what if the financial report is wrong?
What if we're taking action to solve a non-existent problem? Or if we're blissfully unaware that there is a problem and weshould be taking action?
The report we read is composed of many individual transactions, just as the honeycomb in the picture is composed many individual cells.
There are two potential problems with the transactions. They may include costs that are there by mistake, and aren't ours. Or our costs may have been wrongly allocated to another cost centre, and they come back to haunt us right at the end of the financial year when it's too late to do anything about it.
So we need to take time to go through the transactions (the important ones certainly, even if we can't go through them all), and answer two questions. Do these costs belong to us? Have all our expected costs have been included? If we've been allocated someone else's costs, or some of our costs have gone astray, we need to get Finance to put it right.
We need to do the same with revenue: that'salways an important number!
How will you make time to check your detailed transactions like this? How will you ensure you can answer those two questions?
Focus on the numbers - (budgeting, cashflow, profit)
In this Covid crisis we're seeing Government support in the billions, and businesses losing weeks of income. One certainty is that there'll be a lot to pay for afterwards!
Most businesses will have to dig themselves out of a deep financial hole. We'll need to focus more than ever on cost and revenue management as we seek to earn enough to cover our costs. Value for money will become more important.
The post-Covid world will almost certainly be different to the world we're used to, and we'll need to focus more than ever on "What do we need to do to survive and thrive in this new world?"
I don't believe that this is all gloom. There are still tremendous opportunities ahead, but the world will be different, and we'll need to focus.
Some of this requires the creative people amongst us: "What new things do we need to be doing?" It requires the people people: "How do we ensure our customers get value for money, and how do we look after our staff and suppliers?" It needs the pruners: "What are we doing that's no longer relevant?"
But weall need to be numbers conscious. "What are my costs, and how do I make sure I stay on top of them?" "What revenue am I bringing in, and how can I increase that?" "Which customers haven't paid their bills, and how do I encourage them to do so?"
How willyou focus better on your financial numbers?
New growth - (budgeting, cashflow, profit)
Another blog from my Covid lockdown.
With less traffic I'm listening to the sound of birdsong on my daily morning walk. And I'm watching the new growth of spring. The new leaves are coming out on the trees, and the trees are in blossom. New flowers are coming up.
I've always loved spring, with its promise of new life. And I love the seasons we have in this country. Spring wouldn't be the same if it didn't follow the long, dark, cold of winter, and it paves the way for summer.
For many of us this social isolation and lockdown are like a long dark cold winter.
So one of the questions they raise, is what new things will we grow in the spring that will follow? How will we pave the way for summer?
Most of us are good at keeping doing what we've always done, without really thinking about it. But this pause in the world gives us time to think about what we're doing, how we're doing it, and why we're doing it.
Many companies, having experienced staff working from home, may now decide it's something that they want to continue for some people in some roles.
We may look at what we've "always done" and evaluate it, and do things differently. This pause has forced me to look hard at doing online training for the first time.What new growth might you want to cultivate once this is over?How will you make this happen?
What new growth might you want to cultivate once this is over?How will you make this happen?
Archive Articles
Hover to view download list
Budgeting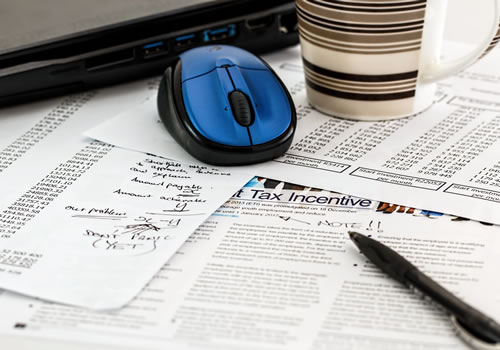 Cashflow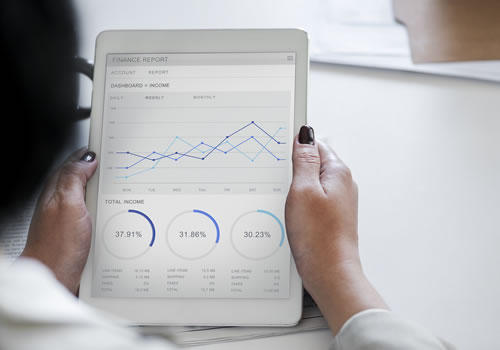 Profit